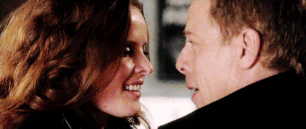 "
Zades
" is the fan-dubbed name of the
Zelena Mills
/
Hades
ship on ABC's
Once Upon a Time
.
Ship Info
Zelena and Hades met in Oz, with both of them wanting to use the time-travel spell to exact vengeance on their respective siblings, Regina and Zeus.
Although they were falling for each other, Zelena eventually rejected Hades and he returned to the Underworld.
However, when Zelena finds herself going to the Underworld, she reunites with Hades. After successfully wooing Zelena, their relationship proves to be true love's kiss when Zelena starts Hades' heart.
Their relationship ended in Storybrooke when Zelena was forced to destroy Hades with the Olympian crystal.
Trivia
Zades was a canon ship, until Hades' destruction.
Zelena is the Wicked Witch of the West from 'The Wizard of Oz' and Hades is the god of death from 'Greek Mythology'.
What they had was true love, proving that they did genuinely love one another.