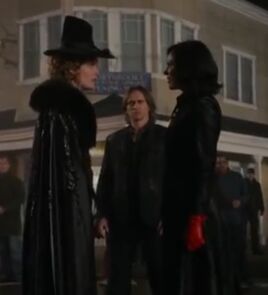 Season 3
is the third season of ABC's
Once Upon a Time
. It premiered on September 29, 2013 and concluded on May 11, 2014.
Characters
Main Characters
Other Characters
Featured Realms
Episodes
"The Heart of the Truest Believer"
"Lost Girl"
"Quite a Common Fairy"
"Nasty Habits"
"Good Form"
"Ariel"
"Dark Hollow"
"Think Lovely Thoughts"
"Save Henry"
"The New Neverland"
"Going Home"
"New York City Serenade"
"Witch Hunt"
"The Tower"
"Quiet Minds"
"It's Not Easy Being Green"
"The Jolly Roger"
"Bleeding Through"
"A Curious Thing"
"Kansas"
"Snow Drifts"
"There's No Place Like Home"
Previous Season
Next Season
Community content is available under
CC-BY-SA
unless otherwise noted.